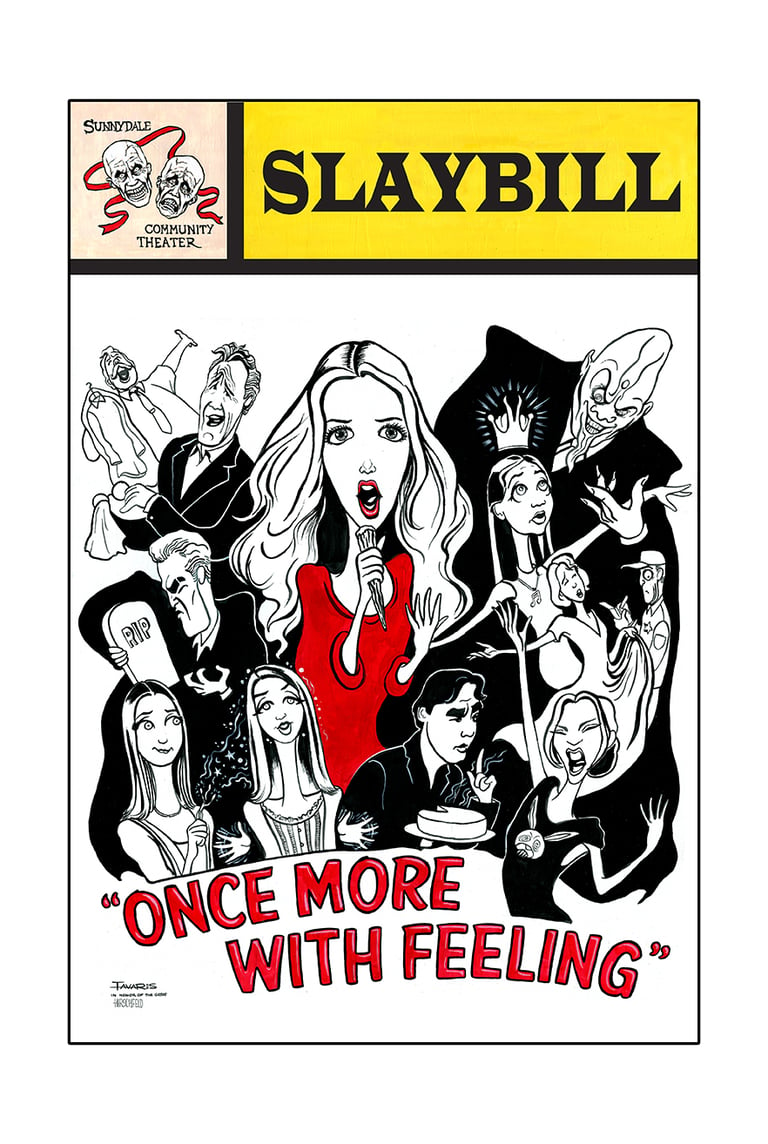 "Once More With Feeling" SLAYbill cover art print (inspired by "Buffy the Vampire Slayer")
This is my cover art for what might have been the program for the BTVS musical episode "Once More With Feeling!" were it to have been performed at the Sunnydale Community Theater. All of the main characters are featured performing their various numbers. The composition was influenced by the work of Al Hirschfeld whose amazing caricatures graced the covers of hundreds of Playbill programs for plays and musicals up and down Broadway.
12 x 18. Printed on High Quality Heavy Paper. © Mark Tavares. (purchase price only covers the cost of this print. All copyrights are retained by the artist)
Edition limited to 250 prints. Please allow 2 to 3 days for this item to ship.